Frequently Asked Questions
OPJS University(OPJSU) views education not only as a gateway to personal development but also as a pathway for improving society. We encourage meritorious students with several scholarships. This enhances our diversity, helps those who have a brilliant mind and innovative ideas, and above all, enables us to Enroll outstanding candidates from various backgrounds.
• Eligibility Criteria varies with the type of Scholarship offered by OPJS University, which are as follows:
• Eligibility for Academic Scholarship:
• A student must have Minimum 50% marks in XII Std. or Entrance Exam its equivalent examination in any stream conducted by a recognized Board/University/Council.
• A student must apply for the Scholarship before 30th July 2023
STEP – 01 – ENQUIRY
• Visit the scholarship webpage at the official website https://www.opjsu.com/scholarships/ fill and submit the Scholarship Enquiry Form with all the requisite details.
STEP – 02 – REGISTRATION
• On Successful submission of the Enquiry Form, it will automatically redirect you to the Scholarship Registration Form 2023-24
• Fill and submit the Scholarship Registration Form 2023-24 with all the requisite details.
STEP – 03 – PAYMENT
• Successful submission of the Scholarship Registration Form will lead you to the Payment Gateway, thus the last step where the Registration Fee (Rs. 99/RS has to be submitted via Debit Card, Credit Card or Net Banking.
• Yes, the Scholarship at OPJS University (OPJSU) is available for both the graduate and post-graduate students.
If you have any further questions related to Scholarship, then you can contact to our support center on +91-7726009703 or can mail at info@opjsu.com / info@opjsuniversity.edu.in our admission counselors will direct you towards the needful.
NOTE
• The Scholarship will be awarded on the first-come, first-served basis to a limited number of scholars subject to admission.
• The Scholarship shall be granted on Tuition Fee only.
• The scholarship will be provided in instalments.
• Academic performance of a student and the attendance shall be the sole criteria for the continuation of the Scholarship and OPJS University (OPJSU) makes sure to help the potential students maintain it with their dedication and hard work.
• Only the academic Scholarship is based on academic merits rest are as per the eligibility criteria mentioned above.
• To be eligible for scholarships, you must have a minimum of 75% attendance.
Offered Disciplines
Engineering
Paramedical
Computer Applications
Optometry
Animation and Graphics
Hospitality
Pharmacy
Humanities
Architecture and Planning
Applied Sciences
Fashion Design
Agriculture
Nursing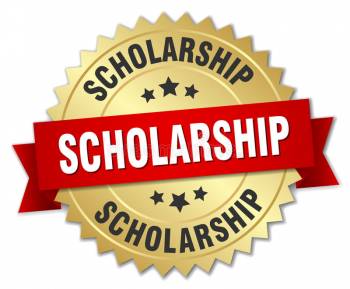 Apply now