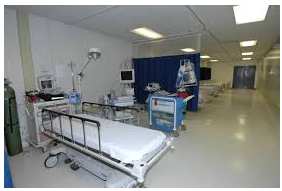 The Health Centre of the OPJS University, Churu, (Rajasthan) provides Campus Clinic to the University Community comprising of Staff and Students. A large number of the staff members and their families are residents in the campus. Though small in relative terms, the Campus clinic is well equipped to undertake a number of clinical investigations and offers outpatient care as well as provides in-patient treatment. Campus clinic is providing Primary Health Care to the Staff and their dependents, Students, and Public in general.
The Campus clinic offers round the clock Out Patient, In-patient treatment and the Emergency Care. The special care is also available in the areas of Medicine and Gynecology, Dermatology, EYE and Psychiatry. The Consultants are attending the cases referred by Medical Officers and Area Medical Officers on appointment basis at the time slot allotted to them. Apart of that a fully fledged Dental unit also working mainly preventive dentistry attended by qualified Dentist.
It has a fully fledged Physiotherapy under Dr. Surender Pannu a well known Physiotherapist in the region. It has a clinic, which is storing and dispensing most of the medicines required for patients and it is fully computerized. The Campus clinic acquires the medicines through rate contract.
It has a Clinical Laboratory which is computerized and doing routine and special investigations. The Clinical Laboratory opens at 8:00 a.m. to 4:00 p.m. Monday to Friday, Saturday it works from 8.00 a.m. to 1 p.m. On Holidays and Sundays it opens between 9 to 11 a.m.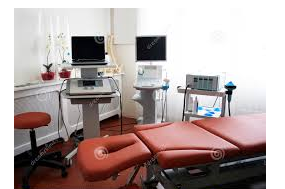 All minor ailments are treated at Campus clinic as outpatient. Campus clinic has 4 Permanent Experience Doctors and 3 Authorized Medical Officers maintaining Out Patient, In-Patient and Emergency case. Most of the medicines required for outpatient treatment are dispensed at Campus clinic. Campus clinic has 2 emergency beds for day care facilities and 10 general beds are kept for general cases. The Isolation Ward with Two Beds is available for some of the infectious diseases.
It has 24 hours Ambulance Service for emergency services for outside referrals. There is a Night Duty Doctor to look after emergencies in the night and other patients particularly student's community.